Hip Peas Curl Tamer Review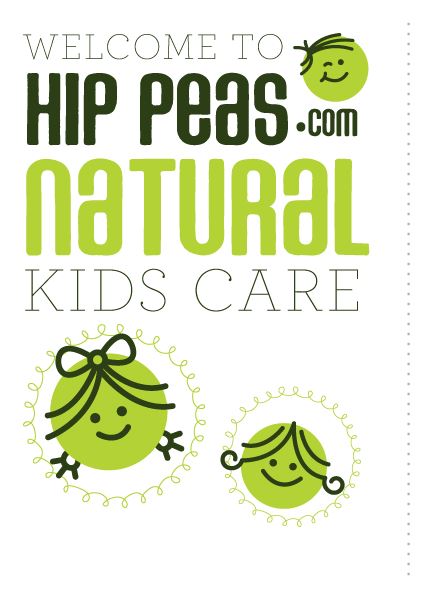 My four year old daughter has beautiful hair. Beautiful hair that causes nightmare crying, holding down, pulling, and yelling and yanking to get through the curls. I am not sure which of us dreads hair brushing time more. We've tried a variety of different hair tamers and creams and they all work to a lesser or greater degree, from simple coconut oil to full on chemical cocktails, we've tried them all. We were sent Hip Peas Curl Tamer to try out, and while it works really well, it has one little down side for me. Read on to find out more. 
Hip Peas Curl Tamer comes in a 236ml /8 FL OZ tube. It has a fun and funky design that appealed to my children, and they immediately recognized it as something for them.

The Curl Tamer is paraben free, sulfate free, SLS-free, petrochemical free, phthalate free and cruelty free, so to most aware parents, it immediately ticks all the right boxes. It still contains a long list of totally unpronounceable words, so shouldn't be considered a 'natural' product at all, but at least it hits all the right buttons for those buzz words that we're used to looking out for these days.
The  cream itself is a white gel-like substance. It smells sickly sweet - this is the only thing that makes me waver on this product. Have you ever been to a festival or concert? Have you ever tried the portaloos? Well, on the first day they have a sickly sweet deodoriser scent, kind of flowery and kind of sugary. This is - I'm almost certain - the exact same smell. I cannot smell this without thinking about Nozstock or Leeds festival. Seriously. My husband was at both festivals with me, and he says he can kind of see what I'm saying, but he doesn't have that association. He thinks it smells quite nice. No one else has commented on my kids smelling like festival toilets either, and if you read the reviews on Amazon, people love it, so clearly it's just me.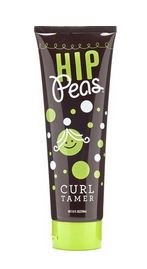 Hip Peas can be used on wet or dry hair, which is really useful. You dispense a small amount of cream into your hands, rub together and then apply evenly throughout curly hair. It couldn't be simpler really.
Now, my other daughter doesn't have curly hair, but she has this one spot on her head that becomes an almighty knotty mess whenever she sleeps in her car chair. For that I use a targeted amount of the gel. In otherwords I take a little more than a pea-sized glob, and massage it into that knotty spot. I then use a detangler brush to focus on that bit of hair. It's a lot easier than trying to do it without gel or with just wet hair.
If you use too much detangler cream, the hair does get a bit 'heavy' but it's pretty good at brushing out again.
Another thing I quite like about it is that it doesn't leave a sticky residue on your hands. In fact it has almost a moisturising effect on your hands. Normally I wash my hands after using a cream on my daughter, but sometimes in the rush to get out the door I forget, and with the Hip Peas, I find it leaves my hands soft too.
At £13.95 you might think it's quite a lot for a children's hair product, but I must say it goes a very long way. I've been using it a few times a week, as needed,  on my girls for a couple of months now and we've just about used a quarter, I'm guessing (the tube is black so I can't say for certain). It definitely lasts and lasts, and I can't imagine needing to buy more than one or at most two per year, so it's really good value.
The Good
It's a product 'free from' a lot of things, which should please most parents
It really does work, and very well too.
Hip Peas Curl Tamer is really good value for money as it lasts and lasts and lasts
It can be used by children and adults, so you don't really need a separate product for different family members, unless it doesn't suit hair type, of course.
The Bad
I find the scent really strong, but I've only seen one other review saying that it's strong. Most people like it. At least it dissipates pretty quickly so you don't smell it on the children much once it's dried or absorbed.
The Verdict
I think it's a great product, good value for money, and it does the job, and it does it really well for my children. I'd certainly recommend it to a friend.