Girls Pink Fluffy Mule Rabbit Slippers £1.34 @ Shoe Zone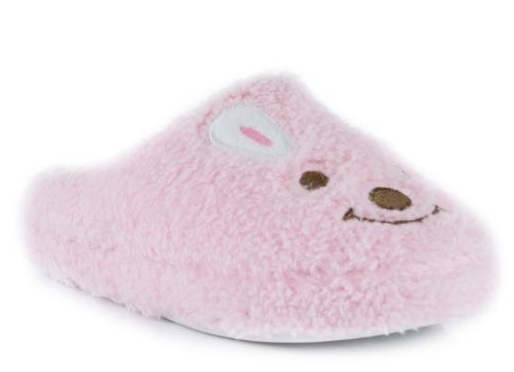 Part of the Summer Sale at Shoe Zone, you'll find these Girls Pink Fluffy Mule Rabbit Slippers for just £1.49. They were £4.99 then reduced, then reduced again, so now they're this price, delivered. That's quite the bargain, methinks! I'm buying a size up so I can pop it in my daughter's October birthday presents, perfect for cooler temperatures (or today, it's not that warm right now!) These are available in sizes 10-2, but 13 is out of stock.
Use the code WELCOME10 for an extra 15p off and they're yours for £1.34 delivered.
This is definitely one of those offers that don't hang around for long. Whether because people think they're worth keeping in the cupboard for a couple of months, or  because they'll be a cute stocking filler, or whether you're sure they'll make a gift somewhere, the price makes them worth picking up.
With the rabbit face embroidered on top, and the grip sole at the bottom, they are said to be comfortable, and they certainly look it.