Flipeez Winter Hats (4 Designs) £8.99 @ Argos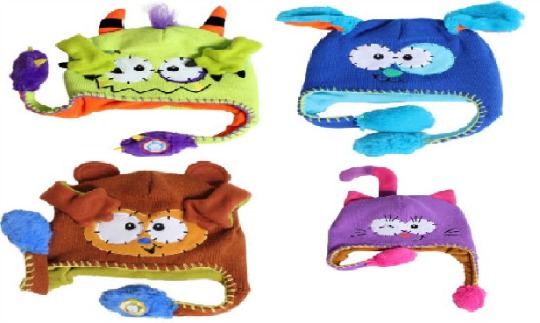 You have all heard of Stompeez before, well the creators of those hilariously fun slippers have came up with another great invention. Flipeez hats! Argos have reduced Flipeez hats from £14.99 each down to £8.99.
If you have ever struggled to get your child to wear a hat in those colder months, then these Flipeez hats may just be the solution. Each Flipeez hat has two pom poms that dangle down the sides. Simply, give them a squeeze and watch what happens. The ears, arms or tail comes into action. They are only available in one size, so I cannot tell you who they will fit. Argos do state that they aren't suitable for under threes.
Not only do these Flipeez hats have the ability to entertain, but they are very brightly coloured so will appeal to even the fussiest little monkey. They come in four designs, a green monster, monkey, pink kitty and puppy. The monkey one is my favourite, with it's little cheeky face and it's arms spring to life.
Reserve and collect your Flipeez character hats from your local Argos for FREE, or pay £3.95 if you need it delivered to your front door.