Miss Fiori Print Mary Jane Girls Pumps £1.29/ £5.28 Delivered @ Sports Direct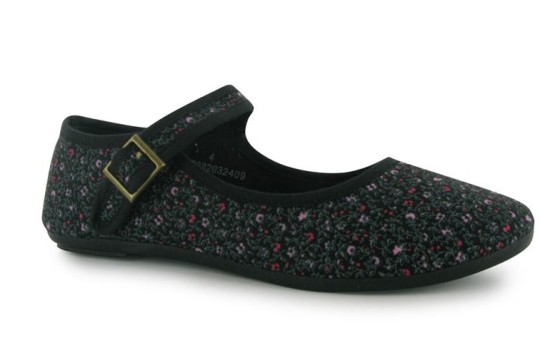 Sports Direct are selling Miss Fiori Print Mary Jane Girls Pumps for £1.29, that's a whopping £11.70 off the original £12.99. Delivery on orders under £100 is £3.99, so that'll push them up to £5.28, which is my opinion is still a bargain. It doesn't say specifically that it's an online only offer, so you could also check in store, but to be honest, if you want them, I'd go for it, delivery and all.
At the moment there looks to be plenty of stock on these, in child sizes 10 - 13 and then 1 and 2.
According to the reviews on these you need to order big, as they are smaller than they 'should' be, and quite narrow too, so bare that in mind when you place your order.
While not quite as cheap - they're around £3.50 - there are a few other shoes on the same theme, so have a browse if you may be interested in something else too.