BIG Discounts On Hatley Children's Clothes: Items From £4.80 @ Amazon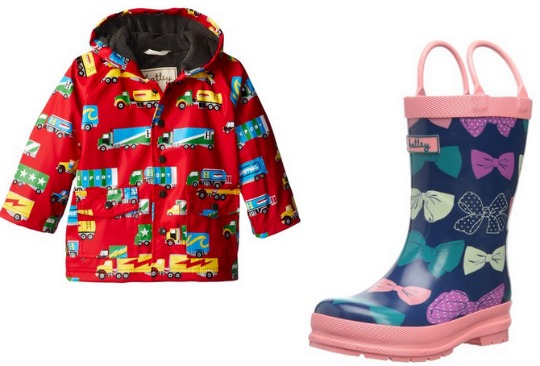 Hatley one of these brands like Joules that I used to see at Country Fairs and the like. Now, they are picking up pace and as popularity I never grows I bet we will see Hatley stores pop up everywhere. Amazon sells Hatley, which I never realised, and just now they have discounted most of the Hatley stock on their site. Items start at a very low £4.80, which is great for such a reputable brand.
What sort of items do Hatley make? They are most renowned for their bright raincoats and matching wellies, slippers and tops and bottoms.
With the weather still grotty these Hatley Umbrellas are fab for the kids at just £6.50, reduced from £13. Available in three designs: Party Bows*, Microscopic Creatures* and Bright Stars*. What about these Hatley Raincoats for only £16? Big Rig Trucks* in size 6, 7 and 8 years old, Party Bows* 2 years old only and Show Horses* in ages 2, 3 and 4 years old.
Their pyjamas are lovely with those funky prints that they use on all of the clothing they design. My favourites are Black Bear* and Polar Bear* starting at just £12.01.
You must spend £10 or over to be eligible for FREE Super Saver delivery from Amazon, but that should be hard since most of the items are over that.