Tesco Clubcard Boost Starts Monday Where £5 Of Clubcard Vouchers Will Equal £10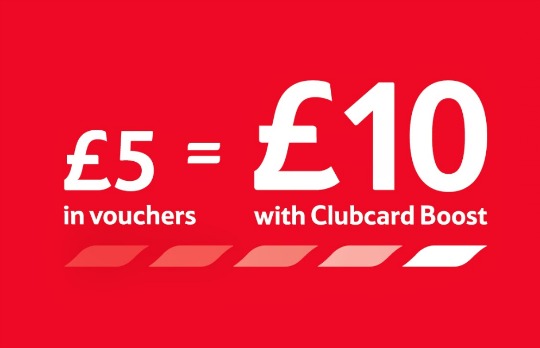 As per the title, from Monday the 21st of July, Tesco Clubcard Boost is back and for every £5 worth of Clubcard vouchers you have, you'll be able to boost them to £10 to spend in the following departments.
Online
- Everything at Tesco Direct - only excludes products sold as partners at Tesco.
- Everything at F&F including school uniform
- Opticians online
Instore
- Everything at Tesco Direct (only excludes products sold as partners at Tesco)
- All clothing including back to school
- Back to school accessories
- Hudl & hudl accessories
- Opticians
The big one for a lot of parents here will be school uniform and toys I suspect. This promotion will run from Monday the 21st Of July until the 8th of September. You'll be able to double up your vouchers on all clothing, even items on sale, and the same applies to toys. The items that are on sale tend to get snapped up quickly though, so be ready to move.
While the information above states "everything" on Tesco Direct and items like toys etc are generally included, Tesco normally have certain exclusions in the small print, on games consoles, mobile phones and iPads for example. We'll just need to wait for confirmation on that one and see what Monday brings.
If you're shopping online from a department that's included, your vouchers will automatically be doubled up if selected.  If you want to exchange your vouchers in store, simply take the physical vouchers in and you'll be given what looks like a receipt to spend in your chosen department. Vouchers must be boosted in multiples of £5.
You'll still be able to exchange your vouchers for up to 4x rewards if you'd prefer that too. It's a little late for this "Boost" but if you'd like more info on how to increase the Clubcard points you earn, check out our Earn 1000's of Tesco Clubcard Points In July blog. Tesco normally run the "Boost" promotion again before Christmas and it's a great opportunity to grab those presents and Christmas outfits at effectively half price.
Thanks to Chanchi32 @ HUKD for the heads up!