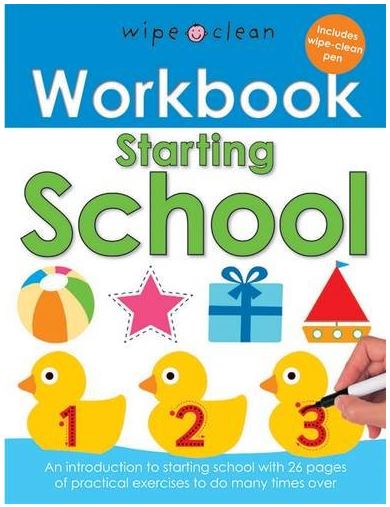 The Book People are selling the Starting School Activity Book for £2.99. It's currently available at Amazon for £5.99, and if you use the delivery code FLOWERS, you get that free of charge, so £2.99 all in.
I drove past my daughter's pre-school this morning, and mentioned that she won't be going there for much longer, since she's school aged this September and all her friends are going to one school, while she's going elsewhere. She was really upset, not that they won't all be going to the same school, but that she won't be going there anymore. We spent some time chatting about what she'll be doing come September, and by the end of the conversation she was happy, and moaning that September is still really far off. That's progress!
I did think though, that she can't be the only child out there who needs help preparing for this major shift in her young life, and was pleased to find this book discounted.
This book is full of simple and effective exercises for you and your child to complete together. The activities in Starting School "will help very young learners master the skills they need at this crucial stage in their development".
Starting School has special wipe-clean pages and a pen included and the fun educational tasks can be completed and reinforced again and again so your little one can practice just as much as they need.
It sounds like a simple and easy and great way to get a little quality time helping your child prepare for this huge new part of life.