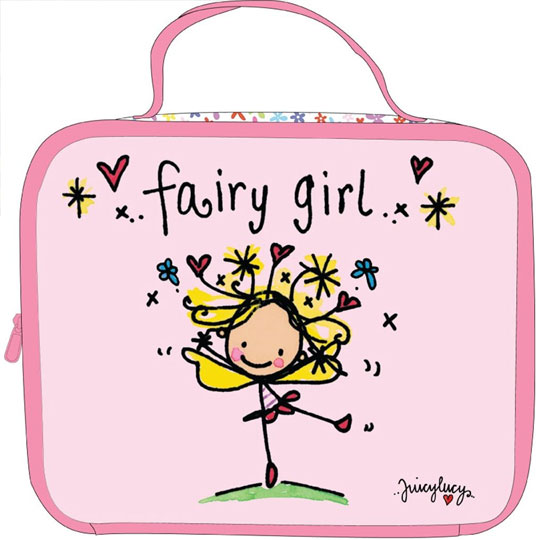 Amazon are selling this Shreds Juicy Lucy lunch bag for £5.52 instead of its usual full retail price of £11.00.
Oooooh, there are just two days left (if you include today) before the end of another school year - I hope you survived it relatively unscathed! - and of course, that means getting organised for the new school year in September before everything sells out.
If you're looking for a pretty pink lunch bag for the little school girly in your family then you should take a peek at this Shreds Juicy Lucy lunch bag - I have to be really in the mood for pink, but this impossibly cutesy and girly and too good a deal to pass up (at least I think so anyway).
It's nice and big, although not too big, and unzips around the middle so it can opened up flat; it doesn't come with a drinks bottle, but that was never a big deal for my kids as they always preferred little cartons of drink.
Thanks to dudebar at HUKD