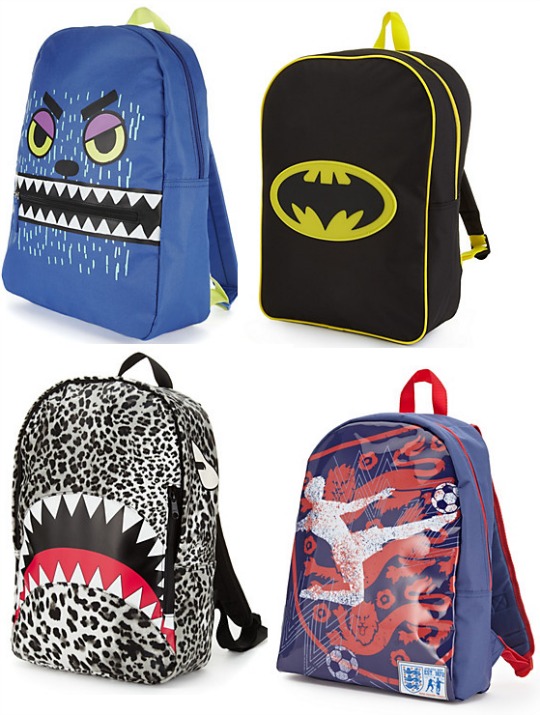 M&S have reduced the price of a selected range of rucksacks that are ideal for those going back to school. They start from only £5 now, which is reasonable since these are bigger boys school bags rather than the tiny backpacks that seem to be in abundance on the High Street.
M&S wouldn't be my first place to look when on the hunt for school bags. That will teach me. Not only are they stylish but they aren't babyish in the slightest. Not to mention very nicely priced. There's four styles included and they are lovely.
The Batman one is was originally £14 but has £9 off, and is now only £5. It's really nice for a DC Comics fan that is say over seven. You see plenty for really young kids but never for older ones.
There's a nice blue monster rucksack that's only £5 that was £14. This is a bigger style backpack too, that will fit in those school essentials. For those die hard English footy fans, there's a Three Lions design one. This too was £14 and has been slashed down to £5.
I LOVE the Animal Print one, I never thought I'd see the day where it could look masculine. It has a sharks mouth motif on it and is really smart. This had been selling for £18 and is now only£7. No way would I have paid the full price but it's certain ly worth the £7.
All four rucksacks can be collected for free from your local M&S or delivered at a cost of £3.50. Why not have a look, you may just be surprised, I know I was.