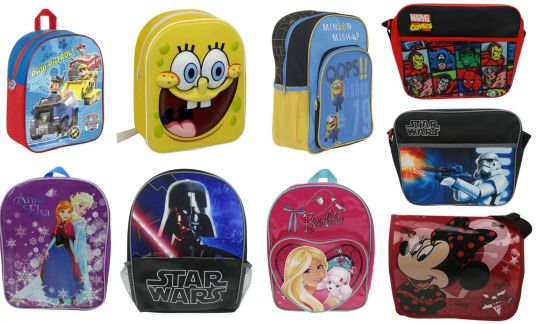 This is a last minute Back To School offer from Tesco, as they have up to half price on selected bags. Prices start from £2, and there are gym bags, rucksacks, messenger bags, travel bags and more on offer.
For £2 you can get basic gym bags, Minions Swim Bags are £4.13, and Rucksacks start from just £5. There are Frozen, Spongebob, Marvel, Minnie Mouse, Star Wars, Paw Patrol, Cars and more so there are plenty of designs to choose from. There are also bags that would be more suited to older children and teens too. I love the Light-Up Star Wars Backpack, and the 3D Spongebob one is fab as well.
All of these bags are included in the Clubcard Boost so if you have vouchers to double up you can get an even better deal, and these prices are until 6th September subject to availability.
You can click and collect for free from any Tesco store, including the little Express ones, or home delivery adds £3 per order.