Plimsolls £2.49 Delivered @ Shoe Zone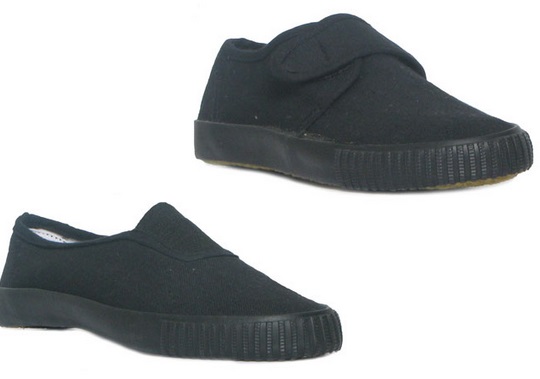 Shoe Zone is selling two types of Plimsolls in black for £2.49 delivered.
To be perfectly honest, at this price I'm not even worried about them being 'back to school'? I reckon I could give my daughter a pair of these and a glitter pen and she'll have her new favourite shoes for the next couple of months at least, till she grows out of them!
The two pairs available right now are the Black School Plimsoll with Velcro Fastening, and the Walkright Gusset School Plimsoll in Black. Both are currently available from child size 7 up to size 5, and the Gusset are also available up to size 6.
At the price I'd be concerned about the quality, but they have really good reviews from parents who all say it's good for PE and has a comfortable fit. They were also happy with delivery and with the quality, especially for the price.