PlayPennies Exclusive: 15% Off Name Labels @ Easy2Name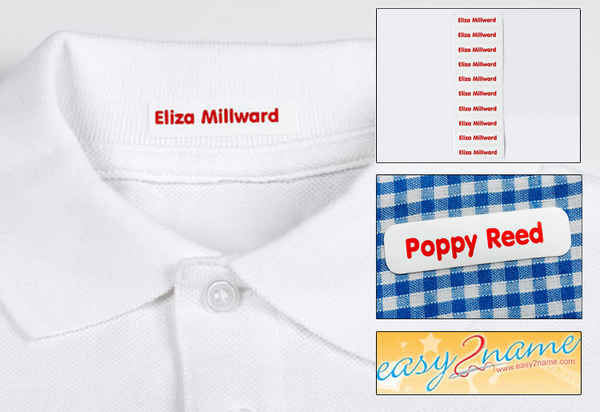 Easy2Name are offering 15% off name labels for those of you busy getting kids clothes, bags, bottles and everything else ready in advance of school or preschool come September - even earlier for some of you, I know!
Click here to go to Easy2Name and place your order*
Discount: 15% Off
Expires: 8 August 2014
Promotional Code: PLAY15
You can use the code on any of the labels at Easy2Name, including the Back To School set, which is currently selling at £18.90 plus £1.50 delivery (£20.40 all in) use the code below for 15% off and you can get the whole set for £17.57 delivered.
The set includes 30 Stick on Labels, 10 Shoe Label covers, 30 Easytapes, a personalised shoe bag and a bag tag.
Of course you can go for any of the other options - like the standard sew on name tags are reduced from £11.95 - £10.16 with the discount code, for 100, which should last you a few years. Remember the £1.50 delivery too.