GoVinci 3 In 1 Green Activity Backpack £8.09 @ The Works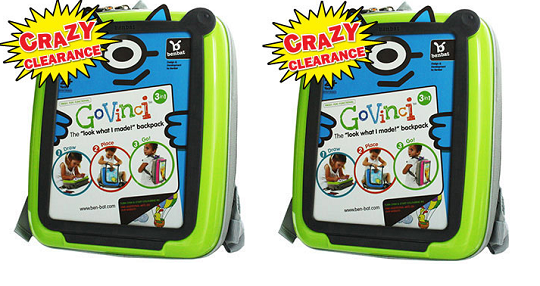 The GoVinci 3 in 1 green activity backpack was on sale for £13.99, then it was reduced to £8.99 in the sale and then it has had another 30% taken off to drop it down to £8.09. The 30% off is applied automatically at the checkout and removes a cute little 90p from the overall price. You can also get this backpack delivered for free using the Works voucher code FREEDEL4U which we blogged about right here. Awesome.
We happen to own one of these robust little dudes and I can tell you that they are seriously cool. My daughter's one has lasted her for years and years, taking all sorts of abuse, and it still closes perfectly, works really well and goes with on long family journeys. You can stuff it full of pens and pencils and artworks and paper to keep kids entertained.