Girls' Black School Trousers £1.99 @ Argos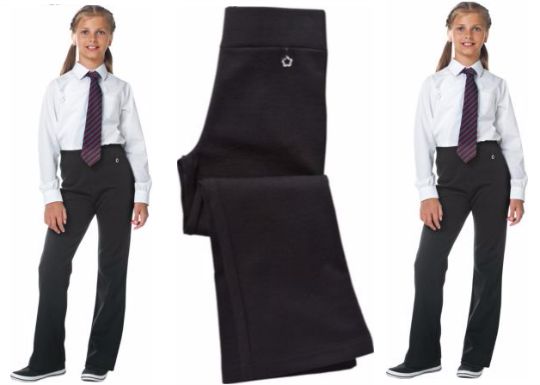 Looking for some School Trousers for your daughter? Argos have some black ones reduced to just £1.99 down from £5.99. That's less than half price. These have a cute little charm on them which might appeal to those fussy little ladies out there.
We don't know the quality of these Girls' Black School Trousers from Argos as there are no reviews for them but we say for £1.99 they are worth a try. Argos are generally very good when it comes to returns.
The only sizes available are 5-6 and 9-10 years old. There's still plenty of stock throughout the United Kingdom BUT not in all Argos stores. These are in over 50% of the UK stores though, so you can still bag a pair or two.
We reckon these will sell out so if you are wanting to get some, then you want to be quick about it.
You can Reserve and Collect the Girls' Black School Trousers for FREE from an Argos near you. Unfortunately, these are unavailable for home delivery as they are out of stock online and are only available in Argos stores.