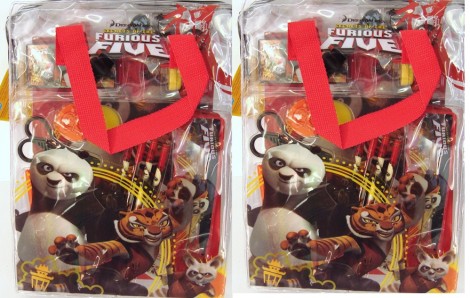 This is a really awesome deal for kids who loved Kung Fu Panda (both 1 and 2) and fancy taking some of the movie with them to school. Ideal as a Back to School special and as something sweet for home, the Furious Five complete activity set is just fabulous for only £3 including delivery.
The Furious Five complete activity set includes a sketch pad, roller stamper, pencil sharpener, scissors, an ink pad, felt tip pens and a pencil case in one handy travel pack. The pack itself comes with a handle and is covered in pics from the film.
This would make a lovely Back to School present or inspiration booster for kids not so keen on going back, or it can boost up the home office of any parent who secretly loved the movies.
I thought that the second movie was surprisingly good actually, almost as entertaining as the first. What did you think?
Thanks to lucerysmum at HUKD!