Full School Uniform For £4 @ Aldi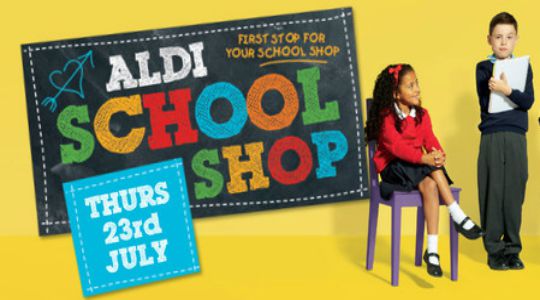 Expect a stampede down your local Aldi on the 23rd July. Why? They launch the Aldi School Shop then. Sure, most supermarkets sell cheap school uniform but Aldi beat them all. You can get a Round Neck Sweater, Two-Pack of Plain Polo Shirts, School Skirt or School Trousers for the grand sum of £4. OMG!
To be honest, I am reluctant to spend £££'s on school uniform. My boys just destroy it whether I buy cheap or expensive. I am loving the fact that Aldi are to be selling School Sweaters at £1.25, a Two-Pack of Plain Polo Shirts for just £1.25 and School Skirts/Trousers at £1.50 each.
Spread the word to all of your friends. Why should you pay more? Okay, so we do expect a certain amount of durability from Schoolwear but I say this is worth a try and if it's not up to scratch then you only paid £4 anyway.
Stock availability will be dependent on what your store gets in. They cater for children aged four years old through to eleven. There will be shoes, school bags and other "Back to School" items available too from the 23rd July.
Thanks to myusernamehasgone234 @ HUKD