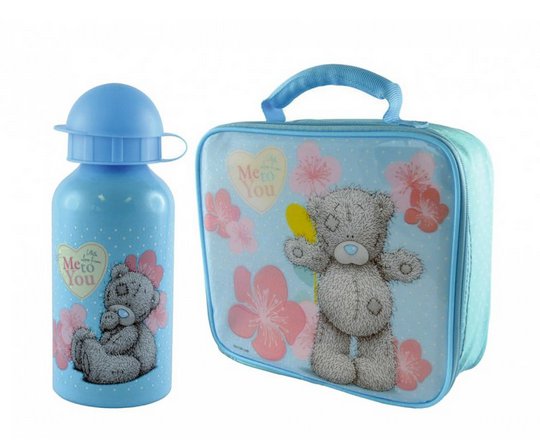 Internet Gift Store has reinstated free delivery on all orders, with no minimum spend until the end of August. It's a little sad how much this excites me! One of the fabulous back to school bargains is the multi buy Me To You Lunch Bag and Drinks Bottle which is reduced to £3.99, down from £10.99, so a good £7 saving.
The codes ICLICKED and FACEBOOK1 are still valid, so you can use them to take another 90p off and the free delivery is automatically applied despite saying that you need to spend another £26.01 to qualify for free delivery.)

I've ordered a few things from Internet Gift Store now, including a few weeks ago the Me To You ice packs, which will match perfectly with the lunch bag and bottle.
With the discounts, the whole set delivered is cheaper than anywhere else I can think of as a delivered price.  And it's really cute too - I mean, who doesn't love Me To You - specifically when the whole set costs the same as just the water bottle does!