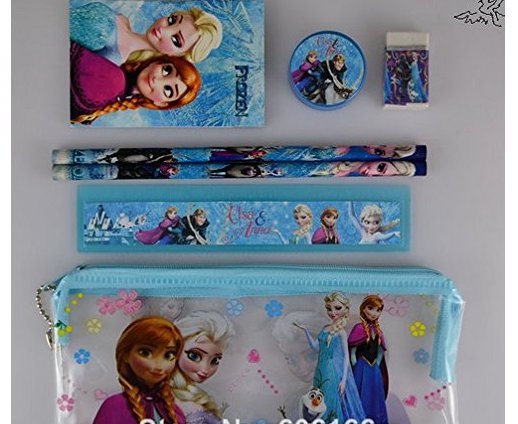 Amazon sellers have this lovely Disney Frozen Back To School set available for £4.20 with 99p delivery making for £5.19, a great price for the first day of school smiles its bound to assure. SLGK Trading have the best feedback score, so we'd go for them when you choose your seller.
Well, we all know Frozen by now, so there's no introduction needed here, and I am sure there's not a fan in the world who wouldn't be pleased to have these with them at school.
Apparently these now have larger pencil cases and larger note pads than in the picture, so that's always a bonus. There's also pencils, a ruler, a rubber, and a sharpener.
Well, I guess if you have to go to school, and you have to spend hours at a desk, you may as well do it with reminders of imagination and fun!