Boys' Grey Or Black School Trousers From £1.59 @ Argos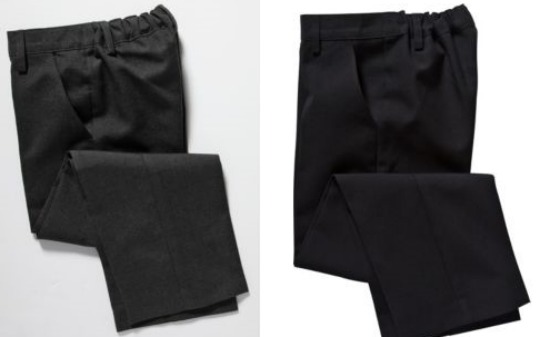 We know loads of you have taken advantage of the cheap school uniform* we've blogged from Argos recently and also the jackets* but lots of you were disappointed that there were no grey trousers for boys. Well guess what? Sneaky Argos haven't got these cheapies in with the school uniform but we tracked them down!
There's good news and bad news with that though. The good news is obviously the £1.99 price tag, the bad news is that as they're not in with the school uniform that extra 20% discount doesn't apply. At least online, I guess you could argue your case in store that these are obviously a school item?
The code you need is SCHOOL20, use that in the promo box at checkout if ordering online or quote at the till if collecting in store.
They both start at age 3 and go right up to age 10 years.  Don't forget to choose the size you need from the drop down menu.
I know many of us have spent a lot on school uniform recently but with items this cheap, it's difficult not to grab a few bits and pieces as spares or even for a new term.
Home delivery costs £3.95 and those reservations to collect in store are free. The 20% code is only valid until Tuesday the 9th so make sure you use it before then!