Bob The Builder Bumper Puzzle Pack £4.05 @ Debenhams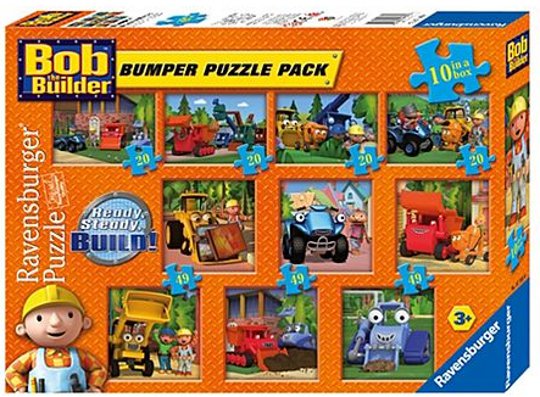 There's a bumper pack of puzzles from Bob The Builder on offer at Debenhams at the moment for £4.50 instead of £18. Apply the code below and you'll receive a further 45p off, leaving you with just £4.05 to pay since standard delivery is currently free too.
Can you build it? Yes you can! With Bob The Builder's Bumper Puzzle Pack
Discount: 10%
Expires: Unknown
Promotion Code: DB2U (case sensitive)
Aimed at the 3 years and up crowd, the Bob The Builder Bumper Puzzle Pack from Ravensburger contains ten puzzles in one box.  There are four 20-piece puzzles and six 49-piece puzzles.
Unfortunately I don't know Bob and his crew well enough to wax lyrical about the portrait style pictures, but I can tell you that they are all images of smiley happy machines doing their building thing.  Bob the Builder appears in some of the pictures, but not all, and the machines all seem happy enough to be entertaining our young.
If you have an avid puzzle builder on your Christmas gift list, I don't know that you can go wrong with 10 puzzles for £4.05.
Thanks to Speculator at HUKD