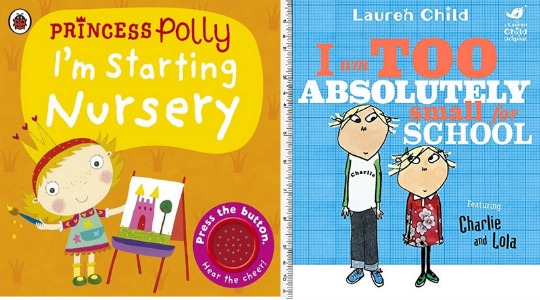 Starting school or nursery can be such a big thing for our little ones to get their heads around. We can try to alleviate any fears they have by explaining to them what it's like etc but sometimes being so serious can frighten them more. Fun books are a great way of getting the message across without any of the seriousness of a formal discussion. Amazon have a nice selection of "Starting Nursery/School" books and they start from just £3.49.
Here's the books we found that may be useful to explain the transition from home to nursery or nursery to school:
Charlie and Lola: I Am Too Absolutely Small For School* just £3.49. A book I actually read to my middle child. It's fun and childish (in a good way) and will have your child understanding what its all about.
I am Starting Nursery: A Pirate Pete*/Princess Polly Book* just £5.59 each. Colourful with child-friendly drawings that will put your little nipper at ease or at the very least make them have a wee chuckle about starting nursery.
You can get your books delivered for FREE from Amazon, providing your order totals £10 or more. If it's under that £10 mark then they will charge you £3.30 to have it delivered to your front door.