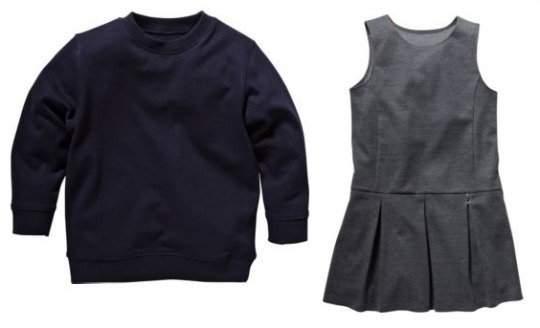 If you are super organised like me, then you will already be looking for school clothes for the next academic year. I often look in the likes of BHS, Asda George and Marks and Spencer BUT I have now seen the selection Argos have and I think I will try them out. The good thing is they are reduced too meaning you can save a few £'s on those essentials.
Here's a list of the School Clothes Bargains we have found:
With these prices you can get a full School Uniform from just £7.47!! That would include a pair of trousers, two white polo shirts and a sweatshirt. It's worth a try when it's that cheap!
You can Reserve and Collect any of the School Uniform items for FREE from an Argos near you or pay £3.95 for home delivery.