Up To 90% Off @ DotComGiftShop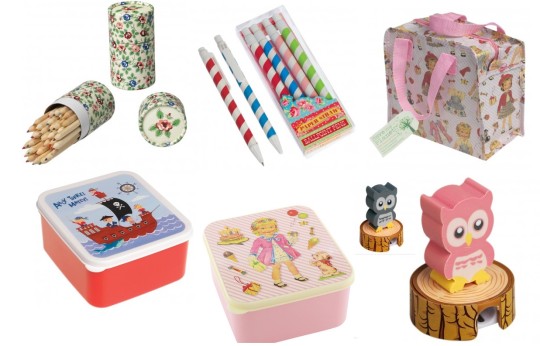 DotComGiftShop have up to 90% off at the moment on a whole range of things that are perfect for little gifts, Secret Santa and stocking fillers and even end of school or back to school gifts. Annoyingly if you're buying a bargain for £1, is that I can't find any free delivery codes, so unless you're spending £50, you'll have to pay £2.95 delivery, but if you buy smart I reckon it could still be worth it.
I love these stripy paper straw pens, and think they'd be a love addition to a back to school set and not bad at £1. And while you're at it, the 36 colouring in pencils for £1 are lovely too.
Lunch bags from £1 - like the Dress Up Dolly bag (SO CUTE!) - up to £2.95 are amazing value, I think - and something totally different at the lunch table to all the Disney Princesses!
Even the Dress Up Dolly Lunch Box or the Pirate Lunch Box at £1.95 each are super cute.  I'm even tempted by the sweet little owl sharpeners for 50p each.
I don't think I've ever used the word cute quite so much in a deal before, but come on! Aren't these the cutest little back to school items ever? I'm even thinking of the 10p erasers instead of sweets for my daughter's birthday pass the parcel.
And these are just the things in my basket - pop over using the link above and find your favourites.