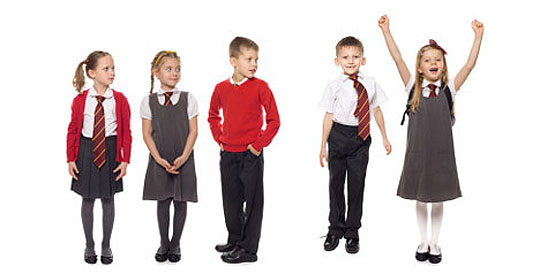 Tesco have taken 25% off all school uniform; now might be a good time to assess your school uniform stock levels, especially as I think it only runs for TODAY.
When my children first crossed the classroom threshold, they did so with the regulation bits of school uniform, numerous pairs of socks, vests in the drawer waiting for those chilly days etc.
By the time the first half term came around it had become glaringly obvious where the school uniform holes were, both, metaphorically and literally in the case of the knees of my son's school trousers!
Once in school, our darling little ones have a terrible habit of seeming to grow even faster - it must be a competitive thing with their classmates - because, again, by the time the first half term rocked up they'd grown out of various things that we're SURE fitted okay at the beginning of the school year just seven weeks before.
If all of this is starting to sound familiar then pop over to Tesco and take advantage of their 25% off all school uniform discount and save yourself some money.
If you can't face school uniform shopping in person again, so soon after already having done it once, then you can order online and just collect it all in-store the next time you're there.
Please be aware - there's nothing anywhere to suggest that this discount is running but, trust me, it is.  I threw a couple of pairs of trousers into my virtual basket, and the discount was applied at the checkout (it's right at the bottom of the screen, listed as: Deal of the Day - 25% off school uniform).
Thanks to brummie02 at HUKD