26 Iron On School Uniform Labels for 99p Delivered @ eBay/andy_171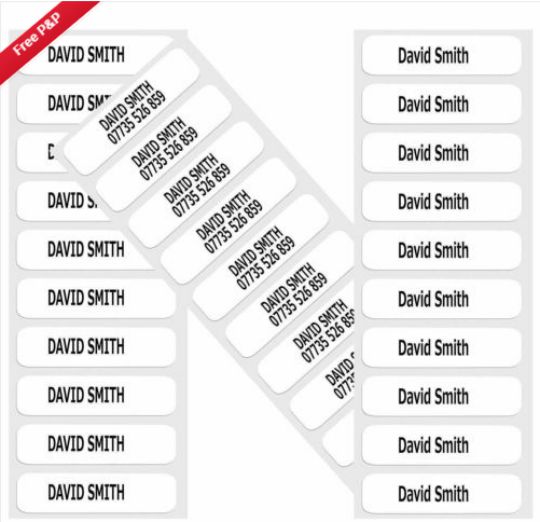 I know the Summer holidays have only just started but it's never too early to think about getting the uniform's and school accessories ready for the new term. One of the tedious tasks which I tend to leave until the last minute, is sewing the name labels into the school clothes. However this year I am definitely getting some iron on ones, much easier and quicker and currently an absolute bargain over on eBay. eBay seller: robbiebeck24 is currently offering 24 Iron on School Uniform Labels for just 99p delivered.
The same eBay seller is also offering 24 Pre-Cut Peel and Stick Name Labels, perfect for drinks bottles, lunch boxes, pencil cases etc at the same price of 99p delivered.