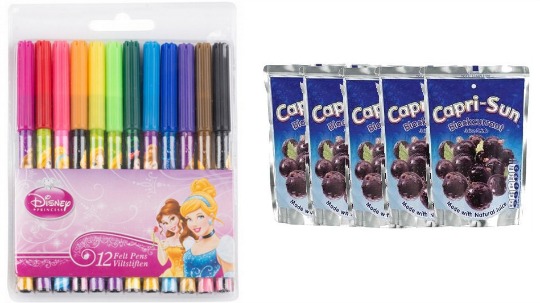 We all know of the High Street £1 retailers but what about online? Have you ever checked out Poundshop.com? Items cost just £1 each and here's how to get them for even less. Just enter promo code VC15 at the checkout and you will get 15% off meaning that each item in your order will only cost you 85p each instead of £1. What a cracking offer.
Think of those packed lunch items, they can cost a fortune, especially when you have more than one child. At Poundshop.com you can get this FIVE Pack of Blackcurrant Capri Sun Drinks* for just 85p using that code. Other items like SIX Pack of Golden Wonder Crisps*and SIX Pack of Chewits*.
Who remember Happy Snax* from their youth? We got them in our tuck shop at primary school. Here you get 18 packets for just 85p with code.
It's not all food and drink either at Poundshop.com. Check out the Health and Beauty Section* or the Home and Garden*for some real good bargains.
Delivery starts at £3 and lessens as you spend more. You can get it for FREE if your order totals £30 or more.
Thanks to NeoTrix @ HUKD