10 Staedtler Ballpoint Pens £1.25 @ Amazon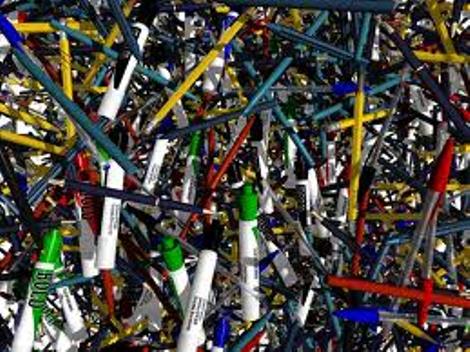 Back to school means back to the stationary shop, ready to stock up on more pens and pencils and other such wonders. So why mission all the way to the shops when you can nab this set of ten pens for only £1.25 at Amazon?
The pens are delivered free so you will really only pay £1.25 for the set of ten. They are black ink, so perfect for both school and for those irritating forms that demand black ink only. You can share them out among all the members of the house!
I have a huge thing for stationary and tend to spend hours browsing shops that are dedicated to all things pertaining to writing and creating. I always walk out with something I really don't need but absolutely love.
This set of pens is going to come hugely in handy in our house as we seem to own our very own pet black hole that sucks up pens, teaspoons and umbrellas. I can only assume that they were not happy with their life here and moved on to follow their dreams. Or something. Anyway, this is a great deal for stocking up for those school days.
P.S. The pens are not the ones pictured.
Thanks to MikeT at HUKD!