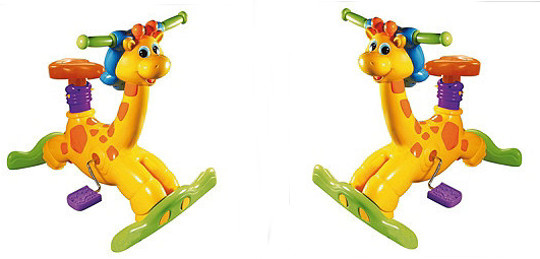 There's £5 off the VTech Bounce And Ride Griaffe at Tesco Direct, reducing it to £25.
Between my work and my two children, I'm honestly surprised when I come across a toy I haven't seen before. This Bounce and Ride Giraffe from VTech is one of those, and it seems like we've been missing out, if the reviews are to be believed.
The Giraffe has five modes of play, through which your child is introduced to letters, numbers, animals and objects. They'll learn about cause and effect as they press the buttons and pedal along, while the bright colours and LED flashing patterns attract their attention. With sounds and music, the Bounce and Ride Giraffe encourages your child to develop and improve their listening skills - always a bonus.
As they pedal, children are introduced to new words to help them learn.
The reviewers say this is a great product, and the children love it too.
Thanks to iateapinkkitkat at HUKD