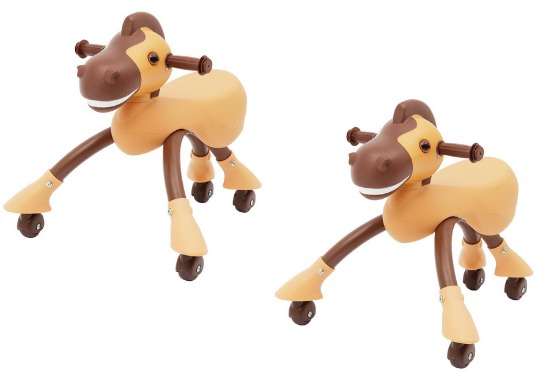 This is cheap...so if you are looking for an affordable ride-on toy for your little nipper then this could be it. The Ready Steady Horse Scuttler Ride-On is now only £11.34 at Amazon, with FREE delivery too. I am sure you will agree with me when I say it is quite unusual looking for a ride-on toy but it's not bad looking. Every little person have wanted to ride a pony, right? I know I did.
The Ready Steady Ride Horse Scuttler Ride-on Toy is a nice curve shape to help your little one sit on it with comfort. You need not worry about it toppling as it has the four legs to keep it as stable as can be.
As the wheels are caster type this ride out can scoot about in any direction and can, in fact spin 360 degrees if your child so desires. I like this capability as most ride ons tend to lack manoeuvrability when turning. This definitely solve that problem.
This Ready Steady Horse Ride-on is recomended for children aged three years old and above. I quite fancy one myself!