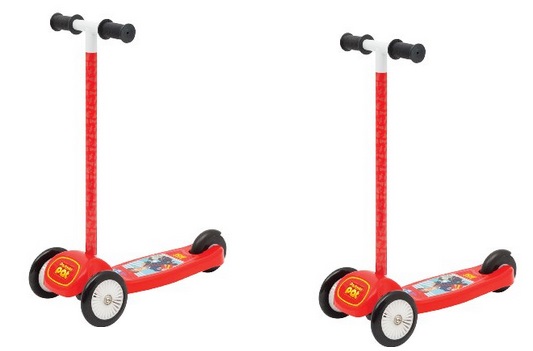 Amazon are selling the Postman Pat Tilt n Turn Scooter for £8.76, reduced from £24.99. If you don't have Prime you'll have to add £3.30 for delivery, making it £12.06. It's currently selling on eBay for £15 - £22, so it's a pretty good price.
The Tilt N Turn Scooter, with its bright and colourful Postman Pat character graphics, perfect for any fan!
This scooter has easy Tilt N Turn steering action which is supposed to make steering more intuitive. It has a printed anti-slip footplate, a rear foot brake for safety, and comes with a wide footplate for extra stability.
The scooter is recommended for ages 3+ years and gets good reviews for being sturdy and more hardy than it's plastic construction would initially lead you to believe.
I love these for school runs or shopping runs, just to speed up the whole process, really!