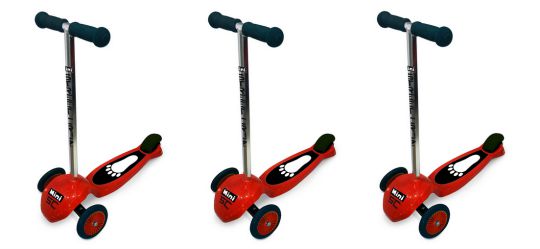 This is a fantastic price for a three wheeled scooter, and I'm guessing they will be snapped up super fast at this price. The Mookie Mini Street Cruz III Tri-Scooter has been reduced from £34.99 to just £10.46 at Amazon, a whopping 70% off!
This scooter is a three wheeled one with a tilt action, so that children can steer their scooter by just leaning their body on the direction they want to go. It's sturdy design and non slip footplate make it a great choice for youngsters trying to develop their balancing and motor skills, and that extra wheel gives stability for learners.
The description says that it is for children aged from 3 to 6 years, though this will depend on the height and abilities of your child, and the reviews are great, with all of them being five stars out of five.
Delivery is free for Amazon Prime members, or on orders over £20, otherwise postage and packing charges will apply.
Thanks to Jasmin on Facebook