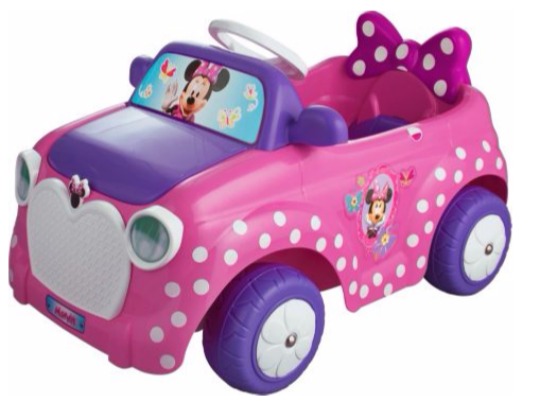 I bet you know a little person who would love one of these wonderful ride-on toys! The Minnie Mouse 6V Engine Ride On is half price at Argos at £74.99, and it's at least £150 everywhere else!
It runs with simple accelerator and brake pedals, and the maximum speed is a nice slow 2.49mph. It's suitable for children ages 3 and over, with a maximum weight capacity of 20kg (just in case you're tempted to give it a go yourself when the kids are in bed!).
Stocks are hit and miss with this one, but as it's such a good price we though it worth telling you about anyway just in case. There don't seem to be many available for home delivery, so it looks like most of them are in stores for collection.
This is a really good buy for a Disney Electric Ride On, so if you have been looking for something like this then I hope you manage to get one!