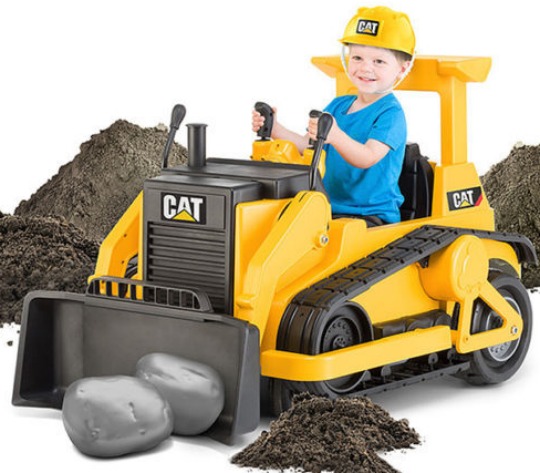 This is a seriously big and impressive ride-on, and you will need to have a big garden to use it. The KidTrax CAT Bulldozer 12V Electric Ride On is on offer for £249.99 at Costco, and although that may seem a lot of money, it's more than £60 cheaper than anywhere else.
Here's how they describe this mega piece of equipment on the Costco website:
This KidTrax CAT® Bulldozer Ride On with 12 Volt rechargeable battery takes outdoor excitement to a whole new level. This innovative ride on will change your back garden into a big pretend construction site. This bulldozer loader has twin motor power to allow for authentic turn-in-place CAT steering. With the manual lift front dump truck, the rider can lift and dump small items into the bucket. With a toy hard hat and plastic boulders included, as well as the electronic diesel motor and construction sound effects, these will make your child feel like they are right on the job site.
It's designed for children aged 3 and over, and you best be careful because it can go up to 2.5 mph! ;) It's no speedy quad bike, so the kids aren't likely to run anyone over with it, but who knows what they might dig up with that loader!
This price for the KidTrax CAT Bulldozer is a special offer, so I don't know how long it will stay this price I'm afraid. There's also no extra to add on for delivery, as standard delivery is included in the price.