Healy's Roller Skate Shoes From £6.99 @ eBay Eyesontoes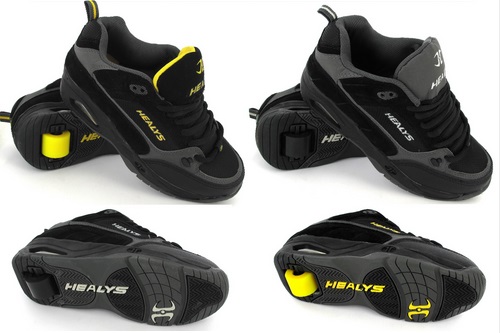 If you're after roller skate shoes for someone's Christmas stocking, have a look at the Healy's currently on sale from eBay seller Eyesontoes. They start at £6.99, but go up a few pounds for the higher sizes.  Delivery is free or you can click and collect for free from your local Argos.
Roller skate shoes can go for as much as £40, so if you're buying for a small army, the savings on the Healy's are pretty huge.
Healy's are available in grey and yellow - which is grey with yellow text - and they come in sizes 3 - 10 for kids.
As far as we can tell from the seller's rating and feedback, these are good quality and buyers have been happy with their purchase, but at a fraction of the price of others, it's not the end of the world if they go out of style - or grow out of size, more likely - before you've finished paying off Christmas.
Thanks to Charles546 at HUKD