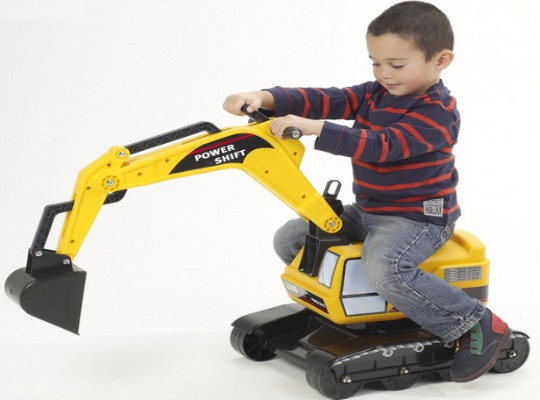 The Falk Excavator Power Shift Sit and Ride is just £40.01 from Amazon. The very same would set you back £79.99 at Argos. When I was little all I ever wanted to do was drive a digger. Our local park had a play digger in the sand pit but you would queue and queue to get on it. If you have a little person with a birthday soon then this would just make their day. Amazon offer FREE delivery with this Ride On Digger too.
The Falk Excavator Power Shift Sit and Ride has been rated four stars on the Amazon website. It can be used inside or out but personally, you would want to give them some muck to dig up right? It has to be more fun outside.
It has caterpillar tracks and a 360 degrees turning circle. The front scoop can dig soil, sand and anything else lightweight. It does require self-assembly but I don't think it'll be too complicated.
I just know there will be plenty of boys and girls that would love this and I am very tempted to buy one for my children, as it suitable for those aged two to five years old.