SodaStream drinks machines have been around pretty much as long as I can remember. We had one when I was a child, and if you buy one today, you'll find it's pretty much identical to those of – ahem! – 20-something years ago (Although the top of the range ones are very modern looking).
One thing that has definitely changed is the range of SodaStream flavours available. I don't think there were more than three or four back then, but now there are 29.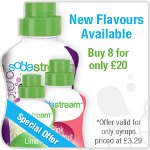 SodaStream is a good environmental choice, creating fizzy drinks from tap water, using refillable bottles that last for up to three years, and producing far less waste than throwaway bottles and cans.
As per usual here at PlayPennies, however, it's the tester's views that count, so we sent a SodaStream to mum Amanda to see what she thought of it.
Amanda found the SodaStream a bit tricky to set up, saying that it took her and her little boy about ten minutes to get through the instructions and get everything set up. Fortunately getting it assembled only happens once, and I must admit, I don't remember ours (we bought a new one about three years ago) being hard to assemble at all.
Amanda was sceptical at first, with memories of the 'funny tasting' syrups from her childhood still fresh on her mind. "These have been improved" says Amanda, "and taste fresh and not so plastic-y."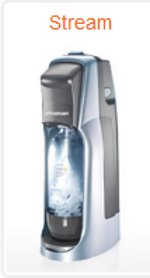 The first time they used it they hadn't sealed it properly, and the water fizzed and sprayed everywhere, making a huge mess. The SodaStream has a hole in the base, however, which allows the water to drip out onto the counter. "This makes it very easy to clean up," Amanda told us.
The fizz itself didn't last more than a day, but with a household drinking from one mixing bottle, that's not the end of the world as there's not much wastage.
Having tried the SodaStream, Amanda is a convert. "I would definitely buy one of these for my home as the cost of using it balanced out brilliantly against how often we buy fizzy water and drinks. I even mixed the fizz into sugar free juices so they (the children) could have healthy fizzy drinks and it worked a charm.
SodaStream having been around for ever, I asked some of the ladies in my water aerobics class what they thought about it. Comments ranged from Christa's "hasn't it gone out of fashion a bit by now?", to Annelize's list of suggestions as to why SodaStreams are great.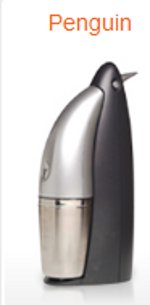 According to her, the biggest benefit of the SodaStream is that it is small enough to take on holidays and picnics with you for fresh soda water on the go. "My sister takes it with them whenever they go away," she said, "and she swears that it saves them a fortune in cold, fizzy drinks. Every time the children 'want', 'want', 'want', she can pop a different flavour in and appease them."
She loves that it was cheaper than buying soda water, better for the environment, and the perfect accompaniment to a glass of chilled white wine. She also likes that you can use cold water from the fridge for an immediate cold, fizzy drink.
Jan, the token male in our class, also loves the SodaStream for an accompaniment to his evening whiskey. Having just a glass now and then means a bottle of soda water would go flat long before he would be able to finish it. At least with the SodaStream soda water, he doesn't feel bad about wastage, if there is any.
While the initial outlay on the SodaStream isn't insignificant – starting at around £49.99 – the mixes start from £2.99 and make up to 12 litres. The cylinders have a whole story attached to them:
"When you buy your SodaStream drinks maker, a full CO2 gas cylinder is included in your starter pack. With this drinksmaker pack, you receive a one-off 'user licence' which entitles you to use the gas cylinder throughout the life of your drinksmaker. When the gas in the cylinder is used up, you exchange the empty cylinder for a full one, paying only the cost of the gas refill."
If you want a spare cylinder for any reason, you'll pay £19.99 for it. If you just need to refill your canister, it'll cost you either £4.99 or £9.99 depending on the size (35l or 60l) and you should be able to make up to 60 litres of fizzy drinks with one cylinder.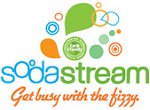 SodaStream drinksmakers are available from selected Sainsbury, Maplin, John Lewis, Comet, Argos, Robert Dyas, Lakeland and selected Asda stores, including Asda Living.
If you spend a lot of money on fizzy drinks and soda water, this could be a great investment for your family – at the very least, we know that it's a reliable brand that's been around forever, and is still loved by those who use it.