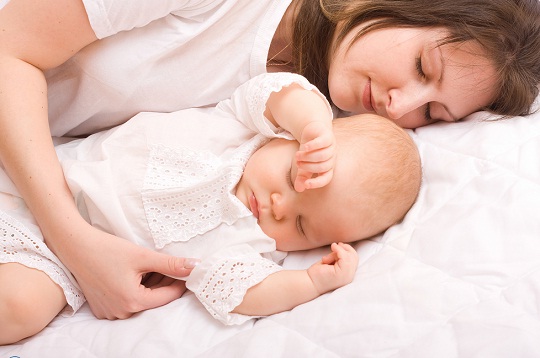 Are you tired? Well d'uh, you're a parent so chances are that yes, most definitely, you're tired. There's the usual stuff - juggling kids, the house, and work. And trying to find some time with your partner, and some me time, in amongst it all.
As for financial problems. These just seem to be all there is once kids are on the scene. Disposable income? What's that? Just a dim and distant memory to me now.
Sleepio is a sleep management system that might just be what you need. You can get a seven day free trial to give it a go and see if it is right for you, and that's just what I've been trying out.
Sleepio was founded by sleep expert Professor Colin Espie and ex-insomnia-sufferer Peter Hames. Sleepio wants to help people sleep better, using the power of technology. The Sleepio course, the first example of this, is an immersive online CBT sleep improvement course.
Read on to find out more about how it all works, and how I got on.
The theory behind Sleepio
So how does it work then? It seems pretty straightforward on the website, where it's explained that despite the steady increase in prescriptions for sleeping pills and sales of over-the-counter sleep aids, research has shown that long-term sleep problems are helped most effectively by Cognitive Behavioural Therapy (CBT). CBT aims to improve insomnia through the targeting and modification of behaviours and cognitions (thoughts) that are presumed to maintain chronic poor sleep.
The Sleepio course, which again according to the website, is grounded on scientifically-sound CBT techniques, was shown in trials to reduce, on average, the time taken to fall asleep by 50% and reduce time spent awake during the night by 60%,over a six week period in a group of long-term poor sleepers. Perhaps most importantly, the Sleepio course was also shown to improve how participants felt during the day e.g. in terms of improved energy, mood, concentration and social functioning.
What happens
You can try out a 7 day free trial on the site, which is what I've done. This gets you set up, and using the program, but it doesn't really help that much with your sleep to start with. You'll need to give it at least six CBT sessions for that I think.
However, what it does help you get to grips with is whether this sort of online course is right for you.
There's three pricing structures for the course. You can either pay weekly at £6.99, the full Sleepio Course (5 more CBT sessions and 12 weeks support) for £49.99, or go for the Sleepio Course plus extra support (24 weeks support) for £79.99.
To start you'll need to go through a number of questions about your sleeping habits, so make sure you've a clear 15 to 20 minutes to focus on this. I did it after my son went to bed, and I'm glad I did that.
This is where you first meet The Prof. An animated gentleman who talks you through the process. He has a lovely, soothing voice and I have to say that the combination of his voice and the calming colours used in the animation did quite a lot to make me feel sleepy!
Over the course you look at your thoughts, what might be going through your head and stopping you from getting a good night's sleep. Then your daily schedule to see if you've got any bad habits. Finally there's the inevitable look at your lifestyle and also your bedroom to identify any other problem areas.
I was actually quite impressed by this approach. I know I'm not getting a good night's sleep, and I know that there are probably external reasons for this. But I hadn't thought of it in terms of the holistic picture.
To start you set up your sleep diary, and that's the task of the first week. You'll get emailed a reminder too in the morning, although frankly who checks their email at 7am? I had inevitably got the reminder email as well before I saw it.
This first week has been rather a damp squib to be honest. I didn't expect immediate results but I'm doing the one thing I loathe more than anything else in the whole world. Filling in forms and stuff. That's actually keeping me awake at night!
But it has been really useful to properly sit down and look at my actual sleep patterns. When I filled in the questionairre there didn't really seem to be much room for me to put in what my actual sleep patterns were. The early morning insomnia (waking at 4am and just not being able to go back to sleep), the need to sleep 12 hour nights at least twice a week (really doesn't work when you're a parent), and the being almost, but not quite, woken by little elbows and knees as children climb into bed with you at various times during the night. Not to mention the same elbows poking at you throughout the night, or being randomly woken by a child insisting in their sleep that you can't make dragon's write for homework you know.
Overall it depends on whether CBT is for you. This is much cheaper, and far more flexible, than going to see an actual counsellor.
Pros: flexible, low cost CBT, a good structure for examining and working through your own personal sleep issues
Cons: limitations of an online course show in its inability to truly personalise its approach for you. If you don't fit most of the usual sleeping problems then it may not work for you.
Overall verdict: 7/10. I've given it this score as a one week trial wasn't nearly enough to really know if this will work or not. It was long enough though for me to know if I'd really want to try it out or not, and for that reason, it is well worth giving it a go.