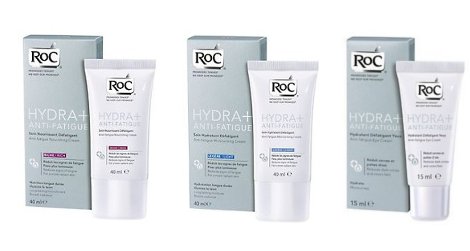 How's your skin holding up?
If you're anything like me then you'll be fighting the annual battle to keep it from being drier than the Sahara Desert as a result of the constant onslaught from the cold when you go outside, to the loveliness that is central heating when you're inside.
We all got very excited here at PlayPennies HQ when RoC, the skincare people, sent us some winter skin help.
We've seen the RoC adverts on TV but none of us had ever bought any of their products; we wanted to really put RoC to the test, so we sent them to Louise, one of our PlayPennies mums who has incredibly sensitive skin *grin*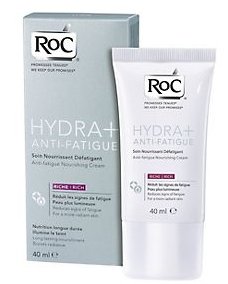 "I'm possibly not the best person to be reviewing skin care products as I react to just about everything," confirmed Louise, "I also have patches of very dry skin on my face that will get worse (and inflamed, painful!) if I put anything on my face that my skin reacts to."
At this point we got a little nervous.  Even though Louise was a willing 'victim', she was walking into the unknown with the RoC products we gave her and we don't really like the idea of inflicting pain on our mums!
"First I tried a little on small patch of the side of my neck and face. No reaction, which is always promising!"
PHEW!
We sent Louise three new range RoC products to try:
"I decided the best way to test the two nourishing creams was to use one on one side of my face and neck, and  the other...on the other!" Louise told us.
The official notes from RoC have this to say about their new Hydra + Anti Fatigue range...
The new RoC® Hydra Anti-Fatigue range contains a patented cocktail of antioxidants - Ginkgo Biloba and Glucan - to help protect skin cells from the damaging effects of stress. They also reduce common signs of fatigue such as tightness, dullness and uneven skin tone.
Both the creams have the same application instructions - apply morning and night; Louise was good to go, we all waited with baited breath!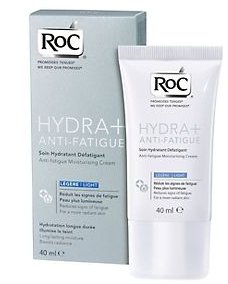 "I liked both the creams. To start with, I only used the Rich cream at night as it felt rather heavy, and a little oily. Whereas the moisturising cream had a much lighter texture and quickly rubbed into the skin," Louise revealed.
"Then, the weather got REALLY cold, and the snow hit. With a five year old son, I found myself out in the snow nearly every day sledging. This dried my skin out horribly."
At this point we began to wonder if it was wrong of us to be 'rejoicing' in Louise's super-dry skin, but we did want to see what RoC could really do! After all, they do say 'We Keep Our Promises'.
"When I got in the nourishing cream felt so wonderful on my face, I used it every day, and changed to just popping on the moisturising cream in the morning.  Both felt really good, my dry patches have nearly cleared up, and my skin really does feel more radiant!"
HURRAH! So full marks for both the Hydra + Anti Fatigue creams; the eye cream didn't fair so well.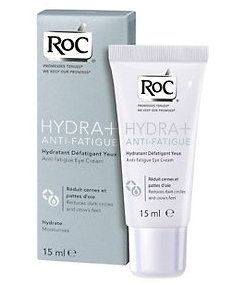 "I didn't like the eye cream as much. To be fair, it was being tested under extreme circumstances. With the school closed, I was having to work at night, and look after my son in the day. I was existing on just a couple of hours of sleep a night," Louise said, "I don't think anything would make a difference to those dark shadows and bags under my eyes!"
But apparently it was the actual application and feel of the eye cream that Louise didn't like.
"Initially it feels refreshing but that only lasts seconds. Then it just felt tight. Overall, I didn't really see much difference from the eye cream."
And finally...
"I will definitely be keeping a bottle of the nourishing cream to hand during the winter. It made a big difference, and I definitely felt more comfortable using it on a daily basis," concluded Louise, "my skin felt so much smoother too!"
So Louise is happy and we are VERY happy that she didn't endure any painful skin reactions whilst putting RoC through their paces on our behalf.
All of the RoC products that Louise used are available from Boots and they currently have a little bit of a discount too; fabulous.