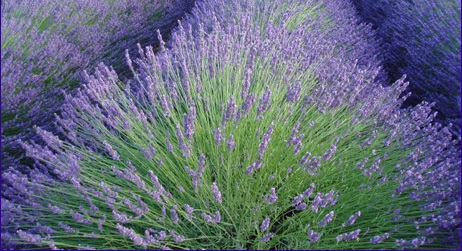 I am sad to see the end of the amazing organic products I've been reviewing since December but what better way to go than with these stunning ranges from Aubrey Organics and Green People .  These products made our test mums positively drool with delight when we handed them out.

To start with the Natural Baby & Kids Shampoo is made with almond oil, camomile and balm-mint and is just so gentle on the skin. Emma said, "My son is really fussy about having his hair washed and the smell seemed to calm him right down."
This shampoo is wonderfully light and does a thorough job of cleaning the hair. It's also very enriching so it doesn't dry out their skin. Please note, however, that this will sting if it gets in their eyes so be careful.
It costs a mere £3.75 and one bottle will last you for ages making it a budgetary and organically wonderful winner.
The Natural Baby & Kids lotion is, for me, the best. I really don't like the smell at all but the quality of the lotion is extremely impressive. This cream is completely organic and includes evening primrose and aloe, which may account for the intense smell. However, unlike almost every other brand of lotion I've ever used on my daughter, this one leaves no stickiness on my hands and really does moisturise. 

My daughter has very sensitive skin that dries out easily so it's been a mission to find a lotion that actually does the job. This is perfect. My hands were noticeably softer and she stopped getting little dry patches on her cheeks and back. I am absolutely smitten with this product and can't recommend it highly enough. Not only that, but a tiny little drop goes a really long way.
I'm not alone in this sentiment either. "My twins are both prone to dry skin and this lotion was unbelievably good at smoothing away the dry spots. I also have to admit that I rather liked the smell so perhaps it's a personal thing?" says Emma.
Coming in at £7.99 it may seem a little on the pricey side but it lasts for ages and does what it should so worth every last penny.

The Baby Wash and Shampoo in Lavender from Green people can be used to wash baby's entire body and hair and is very delicate on their skin. The product is all about organics and naturals with no Parabens or petrochemicals used in their making.
"If I was to deviate from Johnsons baby bath products I'd be more than happy to have this one," says Anya, mum to six month old Theo, "It is quite expensive but it really does the job nicely with no problems."
It comes in at £6.75 per tube which all our mums found costly but the fact that only a teeny amount goes a long way means it will last you for far longer than you may realise.
Finally, the Nappy Cream Baby Balm, also from Green People, is a soothing organic cream that is 100% natural. Like it's sibling, the baby wash and shampoo, it's made without scary artificial additives and the packaging is recyclable. 

"This is so much lighter than sudocrem, which can be like tar to wash off!" said Anya, our resident organic mum for this set, "The fact that the ingredients on this are more natural is much more satisfying because I'm putting this directly on his bum."
Our other mum, Vicki, agreed, "I love the fact that there are no artificial ingredients and that I can use it on any dry spots on my daughter's body without worrying about it."
Coming in at £9.25 this is not a budget buy but I've included it just because it seems to work a treat. You won't need a lot each time you use it but it is still a costly one. Still, it's probably worth it when you consider how well it works.