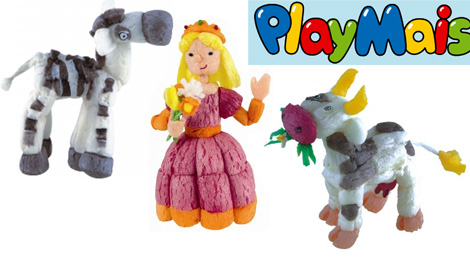 We were all a bit intrigued when we were asked if we'd like to review Playmais.
"What is it?" we asked each other; none of us had any idea but here's what Playmais says it is...
Playmais is a natural creative game, which is 100% recyclable and doesn't pollute the enviroment. It is made from cornstarch and water, and coloured with food colouring.
Well, that really left us none the wiser, but rather excited! So we said 'yes please' and sent it off to Tara and her little one to review.
"Playmais is ACE!" Tara enthused, "it's like Playdoh without the damaged carpets, mess, gunk, fiddly bits, stains, pain and anguish!" we all agreed, here in the PlayPennies office, that on this point alone we were already loving Playmais!
"It is far more creative and fun than Playdoh has ever been for me (forget my daughter, did I mention that I LOVE it already?). Instead of a mushed up ball of muddy colours you get lots of awesome colours, shapes and designs," Tara continued.
Essentially, Playmais is 'stuff' made out of corn starch and dyed different colours. Trying to describe it is tricky! We've gone from 'a bit like spongy polystyrene' through to 'overcooked cheesy poofs!'
"You can cut and shape them by using the provided knife or by sitting on them, squishing them, or cutting out designs with scissors. The provided knife is not sharp enough to do harm and my 4-year-old found it perfectly easy to cut the Playmais pieces into their required shapes and sizes," Tara told us.
You can also stick the Playmais blocks and shapes together by moistening them with a LITTLE bit of water.
"You don't need to soak the Playmais pieces – in fact, if ou do, it will be a gooey horror reminiscent of wet cheesy poofs – just press them gently onto the wet sponge and then stick them onto the cardboard cutouts," revealed Tara; we all duly noted the LITTLE bit of water instruction so as to avoid cheesy poof horror.
You can let your creative genius run riot and create whatever comes to mind with your Playmais, or you can get special packs which are themed (we sent Tara a Disney one) and come with cardboard guides that you stick your Playmais pieces onto, filling in the gaps to make a 3D pictures.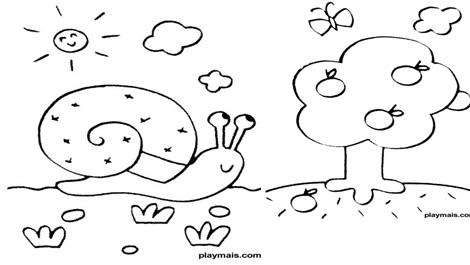 "My daughter was exhausted after a long day at school when we whipped the Playmais out and it invigorated her no end. She loved it. I didn't get a look see!" lamented Tara, "she sawed away at the Playmais pieces, created little shapes and then stuck her own variations on the various cutouts. She totally ignored the usual colouring of these princesses and invented her own - fabulous!"
This was all well and good, but we couldn't help picturing soggy bits of Playmais oozing their non-toxic food dye all over your finest Axminster!
"We did have a minor soggy cheesy poof emergency with a BRIGHT yellow piece but that washed out of the carpet in one swipe. Perfect!" Tara told us, and we were very glad to hear it.
And Finally...
"It was like a breath of fresh air to have a toy that didn't need parent supervision because of excessive fiddliness. It was simple and easy and NO MESS!" Tara concluded, "it really IS ace!"
Playmais comes in boxes containing various numbers of 'bits' and prices start at around £6.99 for a basic box. Tara's Playmais Disney Princess box costs £16.99 from Amazon and if you really fall in love with it, you can get a MEGA box for around £70.
With tons of variations available from Amazon Playmais is 100% biodegradable, safe, non-toxic, washes out of everything, can be shaped/pasted/molded/cut/squeezed into whatever you like, doesn't need copious quantities of water or glue - what more could you ask for?!
Playmais provided Tara and her daughter with hours of fun and is ethically fabulous, and Tara's last word on it?
"What an utterly brilliant idea!"