The Personal Cooling Centre - Cool & Warm Masks Review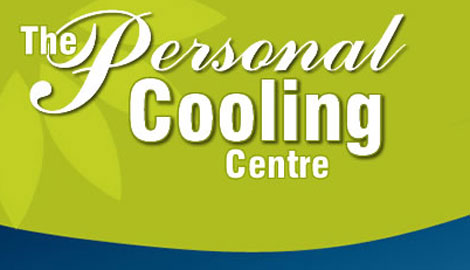 We do like it when we get products sent to PlayPennies HQ that can multi-task - it just feels that you're getting more for your money; almost like having two or more things for the price of one.
So we were rather delighted when two masks, one for the face and one specifically for the eyes, from the Personal Cooling Centre landed on the product desk; you see, despite coming from the Personal Cooling Centre these masks can be used cold AND hot; hurrah!
All of us, at some point, will suffer from hot flushes, fevers and high temperatures resulting from the colds and flu or simply hot weather, through to pregnancy and menopause for women.
The Personal Cooling Centre is an internet site that offers advice, hints and tips on overheating and has a discussion forum, all designed to help you find a cool solution.
We sent both of the Cooling Centre masks off to PlayPennies mum reviewer Kelly to try out for us,

"These masks are fab," Kelly told us, "when I used the eye mask cold, my eyes immediately felt revived...especially after all the 'mornings after the night before' over Christmas!"
I have to confess, when Igenerally think of cooling face masks I automatically picture people who have nothing better to do than sit around pampering themselves all day.
I'm not sure where I get this pre (and mis)conception from, and having taken a little bit of time to think about it, there are several instances when one of these masks would have been very welcome in my household indeed.
The folks over at the Cooling Centre say that, used cold, both masks are particularly effective when it comes to relieving eye strain and associated headaches, or when someone in the family is running a temperature.
Apparently using them cold helps also helps to reduce signs of tiredness by refreshing the skin and helping to relax tight and or/tense facial muscles.
Kelly also tested the masks warm.

"Used warm, the masks were just as lovely, I had a stuffy head, left over from a cold, and the warm face mask was really soothing and very comforting," she revealed.  "The warmth spread around the face too, it wasn't limited to just the eyes and surrounding area."
And finally...
Both the eye and face masks from the Personal Cooling Centre are fully adjustable and, everyone agreed, very reasonably priced.
The eye mask costs just £2.95 and the face mask costs £3.95; order through the Personal Cooling Centre website and you won't pay a penny for delivery either.
They are made from non-allergenic materials and are easy to clean and easy to use, so no tricky instructions or contraindications to worry about.
By the way, the Personal Cooling centre don't just do eye and face masks - they have rather an extensive range of products to help keep you and your family cool...even the family dogs!
And the final word from Kelly?
"I think I will be putting the Personal Cooling Centre masks to great use when the hayfever season hits," she concluded. "They are excellent and great value just for an everyday picked up and for strained or tired eyes too."
Cool!