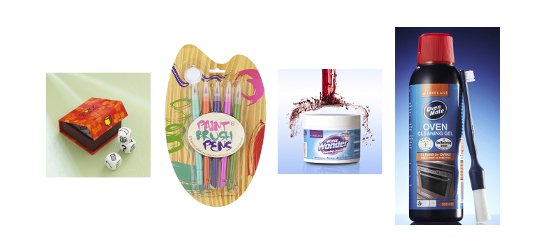 Lakeland is one of the UK's home shopping pioneers with nearly 50 years of business know-how behind them. They offer an amazing collection of creative kitchenware, and practical ideas for the home and garden.  I must admit though, when I saw the tag line of 'the home of creative kitchenware' made my heart sink – I mean, who really wants kitchenware for your birthday or Christmas, right?
Fortunately, that's not all they do! They also have some fantastic and lovely gifts, some of which we've had the chance to send to PlayPennies mum Tanya for review.
Tanya loved the Rorys Story cubes from Lakeland.
"These are wonderful. They say that they are for 6 and up but if you have a child of about 5, or even younger, it will work just as well."
The premise is simple: You roll the dice and let them encourage you to create a story.
"I am a huge fan of creative writing and creative inspiration," Tanya told us, "so these cubes really struck a chord with me. When else are you as imaginative as when you are a child? Exactly! This is the perfect time to get those creative and imaginative juices flowing and this kind of product does just that."
There are different ways of playing this game.  You can follow the instructions for a basic story, or you can each take a turn to add to the same story.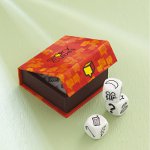 "You can end up with a serious case of the giggles when you play this."
The story cubes are small and light and easy enough to take with you on long journeys and at £9.99 they aren't "dirt cheap" as Tanya said, but they are well made and have plenty of image ideas etched onto them.
"The dice themselves are sturdy and the right size for little hands. The storage box is also well made and has lasted several months of abuse - being thrown into cases, bags and under chairs. I think this would make a stunning gift for a friend's child or as a stocking filler and really do recommend it as a learning aid."
Another fabulous gift for a child, are the paint brush pens.
Tanya gushed over these pens, with words like "amazing" and "even my husband…" abounding.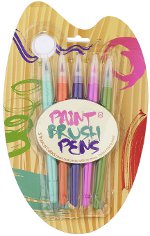 "We whipped these out on an extremely long drive to Cornwall over the summer holidays and they were an instant hit with everyone. More than just pens, these are paintbrushes and pens and they are just fantastic to paint and colour with. They were such a success that ours have already been used up almost completely."
There are plenty plus points to these pens – they're easy for little hands to hold, the colours are bright and if you lose a lid, the paint doesn't dry up too quickly, and the pen can still be used even a week later.  The price is excellent too - £5 and they're apparently really well made.
The only 'downside' isn't really a downside either: "The paint is watery like real paint so avoid colouring in books with that funny paper like toilet paper - you know the one I mean? Neither a plus or a minus there, that's just paint. Sometimes you also have to squeeze really hard to get the paint out, but if you do you can get a huge blob on the page."
But, Lakeland is also about the kitchen, so we sent Tanya a couple of kitchen items too – the White Wonder Cleaning Cream, and the Oven Mate Cleaning Gel.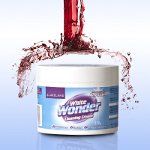 When I was wondering how I was going to work cleaning products into a Christmas review, I realised that sometimes the greatest gift a mum can get is a break from the cleaning. Of course, I'm not recommending you wrap either of these up and put them under the tree, but I'm sure it'll still be appreciated.
We've all seen adverts for products like the White Wonder Cleaning Cream. You spray it on, leave it on, and wipe it off, with just the merest of rubs. Right?  Well, we asked Tanya if it really did that.
The short answer? "Yes and no."
"The general stains on the carpet are 90% gone," Tanya told us. "And that was impressive, because it's been there for a long time. The wine stain is completely gone, and the stain on the jumper is gone."
"The stain on my trousers only faded a bit, but I love this stuff so much I'm happy to forgive this one failure."
Why does Tanya love it so much though? It's not made from, as she says, "terrifying substances". It's safe on bare hands, and you don't have to evacuate the house or lock up your kids to protect them from the fumes.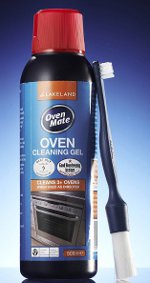 As for the Oven Mate Cleaning Gel, it works a charm. Tanya had never used a product that worked as effortlessly as this one, and she was absolutely impressed by it. It even won the Best Buy from Which in 2010.
"It doesn't have the usual oven cleaner smell," says Tanya, "and I can actually still breathe in the kitchen, which is fabulous. There's also no back breaking scrubbing either, which is refreshing."
As I type this, I know my husband is using his time off to clean our oven, and I'm guessing he'd have loved to have some of this on hand. Maybe next time, eh?