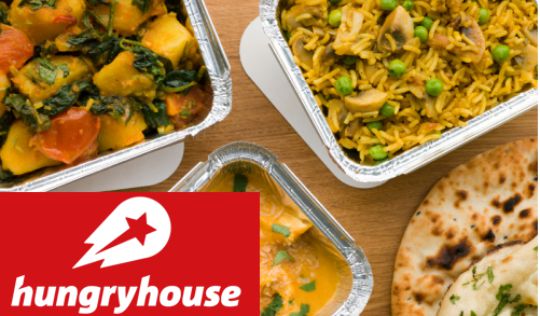 Saturday nights are for movies and takeaway, unless you have the luxury that is childcare, then you will be out enjoying yourself. When you are buying a takeaway for the whole family it costs a fortune. Doesn't matter whether you go for Indian, Thai, Chinese, kebabs, pizza, burgers or anything else, none of it is cheap when you have more than two people to feed. Be smart and order your takeaway through HungryHouse tonight and you will receive 25% off your chosen cuisine.
All you have to do to get 25% off of your order is to click the link below, choose from the list of local takeways, select your yummy food choices and enter promo code TREAT at the checkout. You then have to wait patiently for it to arrive, which always feels like an eternity.
I am gutted, I would LOVE to have a takeaway tonight but no takeaway around here uses HungryHouse as an ordering system. Boo! I guess I will just have to cook.
Thanks to hatton420 @ HUKD