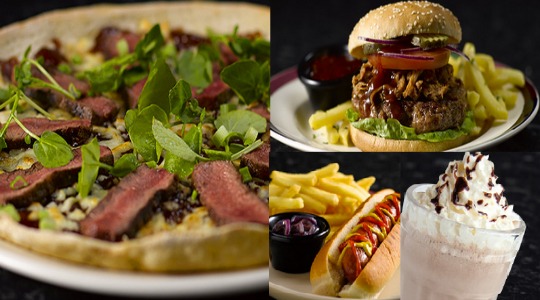 What are you doing on Boxing day? I will tell you what, if you have got any sense you'll be in Frankie & Benny's chowing down on their amazing food. You might even be able to sneak in a festive frozen cocktail with your meal, just to stay in the spirit of things. The lovely Frankie & Benny's are offering to feed your kids on Boxing day for FREE. That's right for FREE.
Of course there's terms and conditions attached, which mean you can't just plonk the kids in a booth whilst you sup Margaritas at the bar. You can sit down and enjoy a meal with them though, one you haven't had to cook. Look at it as a reward for slaving over a hot stove ALL of Christmas day!
The offer stipulates that you will receive one free meal from the Kid's or Junior's menu when an adult main course is purchased from the main menu. No voucher required. Not valid in conjunction with any other offer. Not valid at airport locations.
There you have it, something nice and affordable for Boxing day, that doesn't involve any effort!
Thanks to boabbyrab @ HUKD