(EXPIRED) FREE Creme Egg Calzone TODAY ONLY @ Bella Italia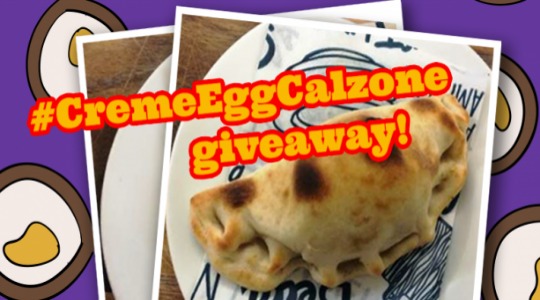 I love when you find foods that are traditionally savoury turned into a dessert. I had cinnamon nachos topped with caramel apples last week and it was one of the most delicious puddings I had ever eaten. For today only, the restaurant chain Bella Italia is giving away Creme Egg Calzones. OMG! To me, that sounds like heaven. Just think of the warm, sticky goo that will be inside. I must have one right now!
How does one claim their FREE Creme Egg Calzone? Head down to one of the eleven participating restaurants: Telford, Blackpool Victoria, Dunfermline, Manchester Piccadilly, Nottingham, Lakeside, Strand, Crawley, Milton Keynes Stadium, Reading Oracle and Cardiff high street.
Make sure you are there between 3-5pm on Good Friday 3rd April and quote "Cream Egg Calzone". Offer is available on a first come first serve basis whilst stocks last and cannot be ordered as a takeaway. One Creme Egg Calzone will be given per person.
There is nothing to say that you must order anything else, but even if you buy a coffee or something to have with it, it's still great value.
Psst... if you really want one, I'd get there bang on 3pm for your gooey, sweet freebie.
Thanks to BundelKhandi @ HUKD