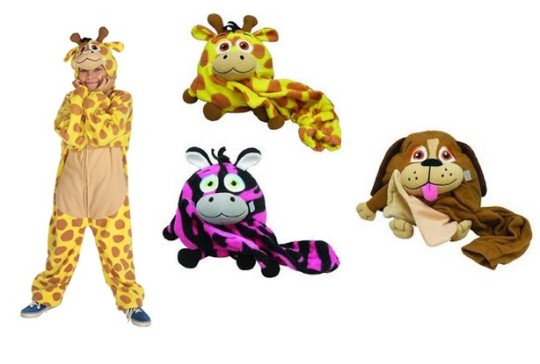 Amazon are selling these rather unique and somewhat unusual Snuggle Pets onesies for £7.50 or £7.67 depending on what you go for. There are loads of other animals in the range, but they are still up around the £20 mark. If you're buying one and don't have Prime you'll have to add the £3.30 postage.
First thing to do here is check the sizes. They are suitable for children at 106 - 120cm, meaning my 5 year old would fit comfortably into the onesie, while it might be a bit large on my 2 year old.... but she'll grow into it, I reckon! Some of the product descriptions say suitable from 3+ and other say 4+ with a recommended age of 4 - 7 on them.
J-Animals are a super soft plush toys that open out to become a cute, snuggly animal onesie.
Reviews are slightly mixed, which I think is to be expected with such an unusual product.