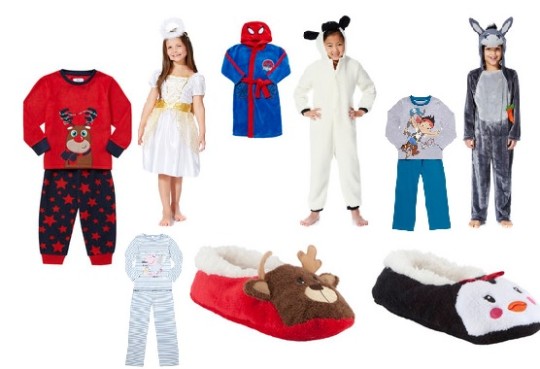 Tesco will have 25% off all clothing, footwear and accessories starting on Thursday 27th until Sunday 30th. This will of course be perfect for all your Christmas nightware or slipper needs.
You'll notice on the website at the moment that there's 25% off winter warmers till Tuesday, with gloves from £1.50. There's also 25% off night wear now, with kids slippers like those cute Reindeer slippers above reduced down to £3.50 right now, along with the little penguins.
There's also a whole nativity range* right now, ideal for those of us who can't thread a needle and I'm hoping that'll be included in the 'all clothing' sale too!
As for the footwear, clothing and accessories, we're assuming that those offers that only end next Sunday anyway, like the wone's clothing will have an extra 25% off, but can't promise.
We'll let you know more on Thursday, or when we find out!