One Direction Girls' Pyjamas 2 Pack £7.49 @ Argos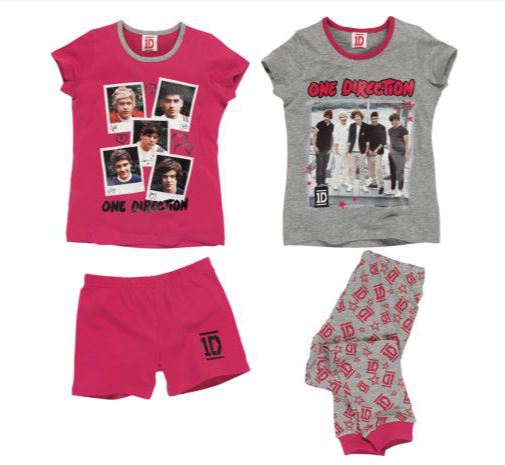 Argos have a sale on One Direction Girl's Pyjamas - they weren't in the half price sale last week as they were out of stock, but they are back in stock in four sizes between the ages of 6 and 13, reduced from £14.99 to £7.49 although they have previously been on sale at £8.99.  They're available for home delivery at the extra £3.95 for delivery or for collection.
Well, we know we have One Direction fans in our midst and without getting gross, well, you may know a young 'un who'd love to cuddle up with her favourite boy band. This 2-pack features two pyjama sets, making it pretty good value for money in my estimation.
One set has a cute pink top and 1D pink shorts and the other has a stylish grey top and 1D pyjama bottoms.
They are made from cotton and viscose for added comfort, and machine washable at 40C.
Reviewers on Amazon give them 5 stars, saying they wash well, and they also go down a treat with fans.