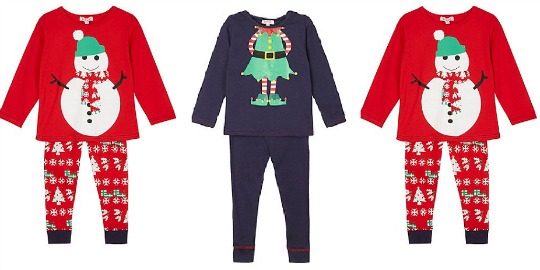 Debenhams have started a 30% Off Big Gift Event today. It covers loads of kids clothes and gifts, but the Christmas Pyjamas are what caught my eye.  There are several designs to choose from, starting from only £5.95, all with Free Click and Collect from store available.
Various sizes are included, from 12 months to 8 years depending on the design, but they are selling very fast.
My favourite is the red snowman one, which is typical for me as that's the one that's selling the fastest! There are also two different Elf Pyjamas, a girls' design and a boys', and also Penguin and Santa designs that would be lovely for special Christmas Eve nightwear.
There are also lots of non festive pyjamas on the 30% off offer at Debenhams, starting from only £5.25, so even if you have the kid's Christmas PJs already you might manage to bag another bargain pair or two.