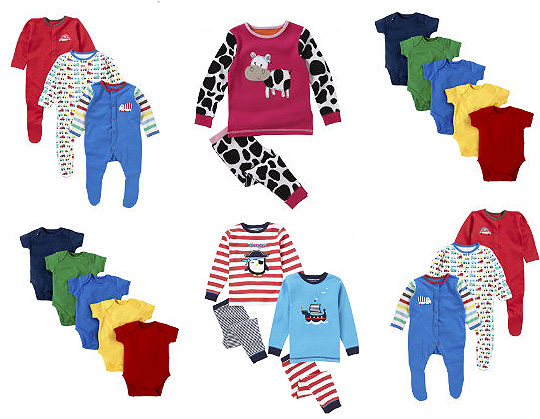 Mothercare are currently running a Buy One Get One Half Price promotion on sleepwear for kids and babies.
I've always had a bit of a 'thing' for pyjamas; I loved new 'jamas (and dressing gowns) when I was little and love wearing new slouchy pyjama bottoms now (teamed up with a little t-shirt or cosy jumper, depending on the time of year).
It's not, or wasn't, just pyjamas for me that 'did' it though - when the kids were all small, I always got a great deal of pleasure from seeing them wrapped all cosy in lovely new PJs (that didn't have breakfast stains down them) and fluffy dressing gowns; finish that off with a pair of slippers and I was always a very happy mummy.
I don't get that urge now.  Quite frankly, the teenagers can sort out their own sleepwear and Edward runs hot so he's always stripping off at night and routinely refuses to don a dressing gown - my days of bundling up kids in fab' sleepwear are well and truly over!
All of the usual sleepwear suspects are included in the Buy One Get One Half Price promotion: vests, bodysuits and sleepsuits in packs of three and five; plain ones, stripy ones, coloured ones and all your favourite character ones.
Standard four-day delivery is free and there is also the option to collect your sleepwear purchases in-store, that's free too and prices start from around £7.
Happy pyjama and sleepwear choosing!